Name:Sumari MacLeod.
Age: I'm seventeen years old.
3 Positive Qualities: Witty, clever, charming
3 Negative Qualities: Stubborn, bitter, drifting
Favorites
Movie:
Clueless
. It always makes me smile.
Animal: Raccoons, maybe, because we have a family of them living in the ravine in our yard, but I love falcons, too.
Classic Actor: Errol Flynn. Beautiful, always playing the dashing swashbuckler...He's swoontastic, of that there's no doubt.
Color: Burgundy. Chianti, the stage curtain, the carpet where paparazzi fear to tread...Also, I like bright pinks, and robin's egg blue, the latter enough to paint my room that hue.
Book:
100 Love Sonnets
by Pablo Neruda. His work is beautiful, luscious, earthy.
Song:
Non, je ne regrette rien
by Edith Piaf.
Phrase: "It is only with the heart that one can see rightly; what is essential is invisible to the eye." That's from The Little Prince...god, do I love that book.
Either Or
Quiet or Loud: Loud when I mean it, quiet when in thought.
Diamonds or Pearls: I love them all, but I think I'll have to say pearls. There's no such thing as blood pearls, that I know, and the spectrum of pearl shades is just lovely.
Blonde or Brunette: Blonde. I think I'd like to try brunettedom someday, but I have such fun with my blonde hair, letting the sun shine off it on a summer's day...
Comedy or Drama: Comedy's just somebody else's drama. But I think I'll say comedy. Isn't it wonderful that every culture has evolved to respond to humour by laughing?
Tennessee Williams or Arthur Miller: Oh, god, I hate
The Glass Menagerie
, but for giving us Streetcar I have to choose him.
Martini or G&T?: Martini, there's so many variations thereof.
Fred Astaire or Gene Kelly: Alright, the great dance-off. But I think Fred Astaire takes it. I love
Top Hat
, so much.
Love or Money: ...Love with a rich man!
Man or Boy: Man. Boys are common, boys are thoughtless, boys are selfish. Ugh. What kind of question is that?
Play or Musical: Musical. It takes more skill to create, and to perform.
What would you do?
If your lover left you?: Well, I'd be upset for a while. But then my coping mechanisms would call him a fool, and I'd find someone even better. Then, shamelessly show my new man around town. Take that, dumper!
If you loved someone who didn't love you back?: Oh, I'm used to this. Love takes its course naturally. I don't tell men I love them anyway. So the feeling would just die when I found someone smart enough TO love me back.
If your best friend confessed a potentially harmful secret to you, and you promised not to tell anyone?: Well, I wouldn't share anything that could hurt me. Wouldn't want it falling into the wrong hands. But I'd watch my friend more closely, that's for sure.
If you were stranded in a strange town with no money?: Small town or big city? Small town, hit the tavern and start charming. Big city, go to a library, type out a quick resume, and get cracking! I believe in my luck, so I'm sure something good would come my way.
Post at least 3 clear pictures of yourself.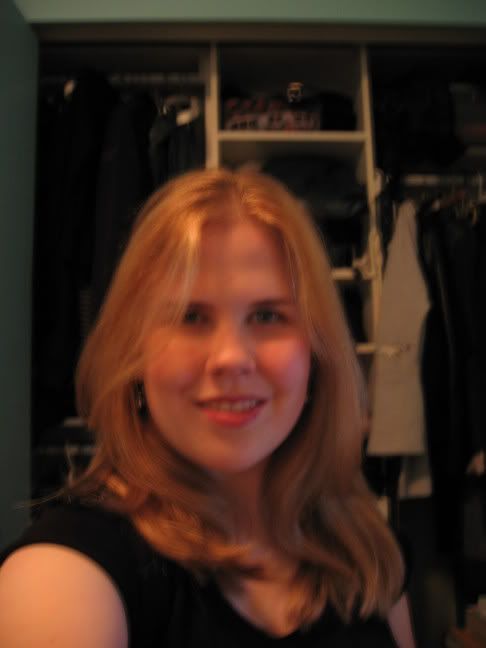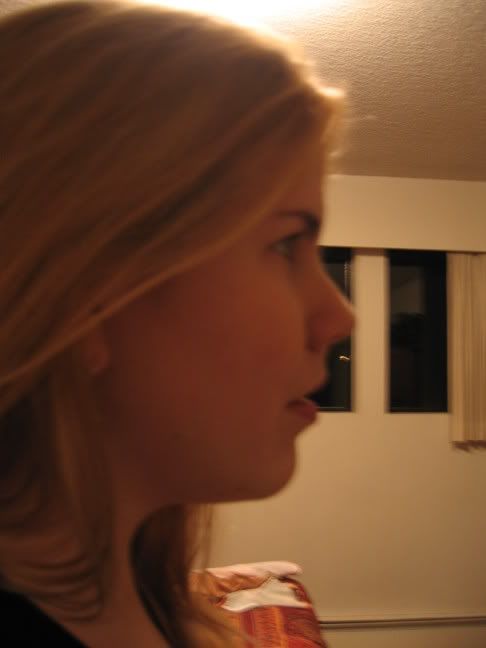 Any final words?: Looking forward to the verdict, that's all.
Current Mood:
cheerful
Current Music: Top Hat, White Tie and Tails, Fred Astaire